On Tuesday, October 24th, Making Science was awarded "The Data Magicians" for leadership in Data Analytics and BI, an accolade from Google Cloud during Google Cloud Next '23 in Madrid. With this award, we position ourselves as one of the essential partners for the business development of Google Cloud.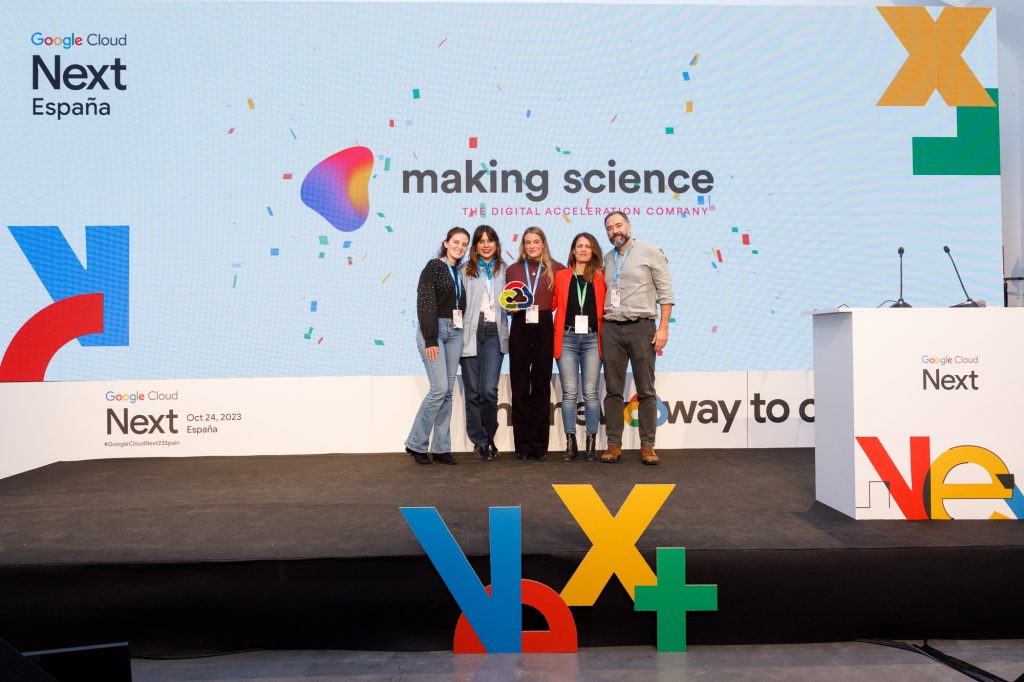 Data Analytics and BI have been one of Making Science's strongest commitments globally within the Cloud ecosystem. Over the past couple of years, we have grown and expanded our expertise to position ourselves as one of the leaders in managing the entire data lifecycle, from ingestion, collection, processing, normalization, and storage to the development of solutions and strategies for activation that allow maximum value to be extracted from them.
For over five years, Making Science has invested in cloud technology (both proprietary and for its clients), and we advise and offer Cloud services and expertise in the countries where we operate and collaborate with Google Cloud. Together, we've created innovative strategies designed to drive company growth, with the development of Composable Customer Data Platforms, which combine data from multiple sources and tools to obtain a 360° customer profile in real time.
Receiving recognition like this further underlines our work in Cloud, data, and AI, which is now a fundamental part of our international business, as well as the development of the best Data Analytics and Business Intelligence solutions for our clients on Google Cloud.
Want to start a cloud-based data project? Our team of experts can assist you. Don't hesitate to write to us. We're waiting for you!